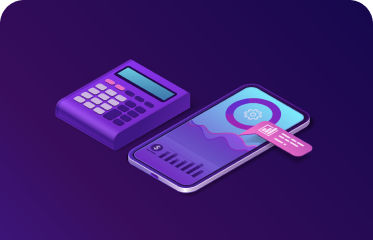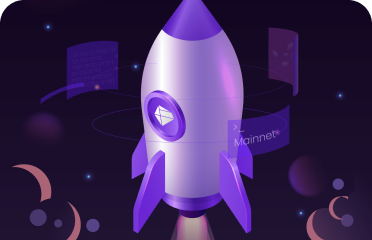 Feature Highlights
Meet the Findora Network
What is FRA Token?
Build on Findora Today
Create and Send Custom Assets
Findora Token Economics
Part of the transaction fees will be burned, which is possibly creating a de facto deflationary scenario once the total transaction volume reaches a certain threshold. Consensus nodes will receive, for the first two years, block rewards at an annual rate of 1% for its contributions to the security of the network. After the first two years, the protocol does not automatically renew any additional block rewards. Following network launch, all future changes and updates to the Findora blockchain will be driven by the organic, community-driven consensus of the Findora network, such as via Findora Improvement Proposals (FIPs).

In addition, FRA ZK-Rollup service miners will receive a gas fees for providing accelerated layer two solutions for Ethereum and other public blockchains as well as for the Findora ecosystem's transactions.

By applying Verifiable Computation Framework, the Findora blcockahin can be seen as an Internet of independent (yet interoperable) financial networks. Using the Findora public blockchain as (ZK) state notary ledger, side-ledgers (private and consortia ledgers) can append their entire ledger states onto the main blockchain to guarantee seamless cross-chain asset interoperability. The side-ledgers will stake FRAs through smart accounts sitting on the main Findora blockchain and contribute transaction fees.
The Findora Research Grant governed by the Findora community is a recurring incentive program to support teams that are developing applications focused on improving the Blockchain ecosystem. We believe in innovation, as well as research and the development of ideas that can generate solutions to the common problems that we face in this fledgling industry.
With dozens of partnerships and a growing community of active users at the ready, Findora unveils its industry-defining public chain …
Leading blockchain security firm Halborn audited both Findora's distributed ledger and wallet, clearing the way for...
So what is the deal with Findora? In this review, we will dig deep into this project and give you…
Read more on our Blog:
Findora is a next-generation blockchain focused on protecting data privacy.
Findora relies on cutting-edge cryptography research to mask on-chain data. The Findora network relies on Bulletproofs and specialized zero-knowledge cryptography such as Plonk and Supersonic. Of note, Findora, an industry leader in blockchain cryptography research, invented Supersonic which is the first practical, trustless, succinct and efficiently verifiable zero-knowledge proof.
Effortless, non-custodial access to the Findora Network.
Check non-confidential transactions on the Findora Network.
Findora was architected from day one to support data privacy and doesn't need to support older, legacy smart contract frameworks. As a result, the Findora network achieves performance that is ~50-100x faster in terms of transaction per second compared to Blockchain 1.0 ledgers — all with the additional benefit of built-in privacy.
Confidential transfers, powered by Bulletproofs-based cryptography, enables users to mask data that is recorded on the blockchain transaction log (such as amounts or asset types).
Users can define and create their own custom assets (i.e. customized name, privacy options, issuance restrictions).
A Windows and macOS compatible wallet supporting both regular and confidential transfers of FRA, as well as custom assets, will be released in early April.
FRA is the native token of the Findora network and is required for access to its core features and functionalities, including staking, governance, payment for transactions, privacy-enhancing features, and access to advanced financial application building tools and other services.

FRA's Genesis Total Supply is set at 21 billion FRAs.There will be around 609 million FRA tokens (2.9% of the Genesius Total Supply) in circulation at Genesis.
Confidential Transfers
Wallet Support
The block explorer enables users to gain consistent visibility to any public transaction log by revealing details of transactions processed by the Findora network.
Block Explorer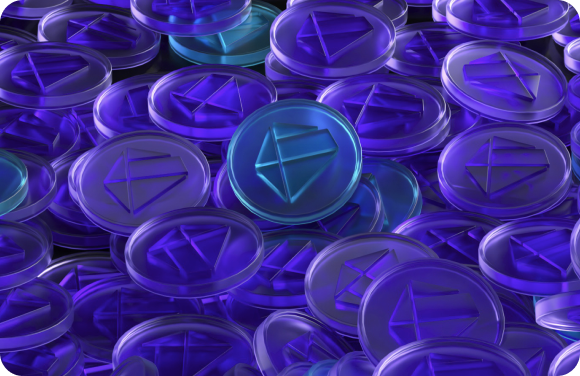 Advanced Cryptography
Wallet
Findora Launches Mainnet Beta
Findora Completes Two Rigorous Security Audits Ahead of Imminent Mainnet Beta Launch
Proof of Review rates Findora an A Grade
Explorer
Fast Performance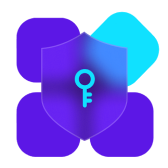 *This website is provided for information purposes only and does not constitute and is not intended to constitute an offer to sell or the solicitation of an offer to purchase Findora tokens, any rights thereto, or any securities or any other financial or investment instrument in any jurisdiction in which such offer, solicitation or sale would be unlawful.
The offer and sale of the Tokens including any rights thereto is not being made within the United States or to any U.S. persons (as defined under U.S. federal securities laws). You will be required to provide documentation and verify your eligibility in order to participate.
This website does not guarantee you or anyone a right to purchase Findora tokens. Any sale of the Findora tokens to you shall be governed exclusively by the terms and conditions of the definitive documents governing such token sale. All participants will be required to comply with all applicable law, including the completion of KYC/AML verification, in order to participate.
Certain statements, projections or other estimates herein (including estimates of functionality or performance) are forward-looking statements and are based upon certain assumptions, and you should not rely on them as predictions of future events. Other events, including unforeseen circumstances, that were not taken into account may occur and may significantly affect the outcome. Any assumptions should not be construed to be indicative of the actual events that will occur. We undertake no obligation to update or revise any forward-looking statements to reflect events or circumstances. Findora disclaims any and all responsibility and liability to any person for any loss or damage whatsoever arising directly or indirectly from (1) reliance on any information contained on this website, (2) any error, omission or inaccuracy in any such information, or (3) any action resulting therefrom.
Community

Medium

GitHub

Telegram

Twitter
FRA Distribution
Manage FRA Tokens
15.50%
13.00%
10.7%
2%
18%
Private Rounds + Community Round
Institutional
Partnership
Development Grants
Advisors
Foundation Reserve
Public Round
Research Grants
DeFi Incubator
Contributors
News
With Findora, users can easily mask data fields. Below is an example of a Findora confidential transfer where the "amount" has been masked from public view. However, the sender, recipient and (optionally) specially privileged users such as an authorized 3rd party auditor can unmask hidden data.

While Mainnet 0.1.0 Beta only supports masking data values like "amount" and "asset type", future releases of Mainnet will allow users to mask an unlimited quantity of user-defined data values (such as investment holdings, social security numbers, passport numbers, account numbers and home addresses) stored on the Findora blockchain.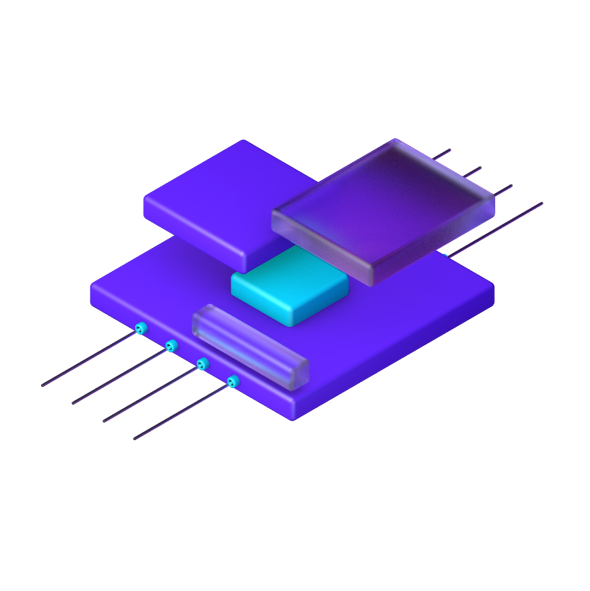 Partners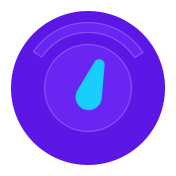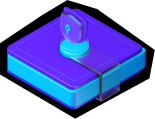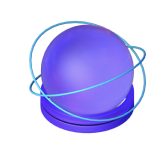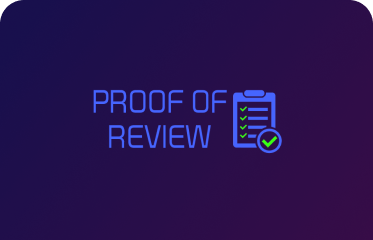 Optimization of SNARKS, bulletproofs
RSA accumulator
Efficient consensus optimization
Validator Incentive Program
Cross-chain Bridge
Ledger Modularization Optimization
Restful API Development
Protocol Development:
Research Grants:
Stablecoin
Decentralized Exchange
Fixed-rate Lending
Derivatives
DAO & confidential voting
DeFi Incubator:
Private Rounds + Community Round: 15.50%
· 25% one month after TGE.
· Three equal tranches every six months after TGE (25% every 6 months).

Research Grants: 10.7%
· These tokens will be used only for incentivizing collaboration and promotion of research related to advanced cryptography and other technologies for future products and services.
· Locked first 12 months.
· 5% every six month at month 12, 18 and month 24 (total of 15%), 10% every 6 month at month 30, 36, 42, 48 & 54 (total of 50%), 15% on month 60, 20% on month 66.

Advisors: 2.00%
· 5% at month 12, month 18, and month 24 after TGE
· 10% at month 30 after TGE, 15% at month 36 after TGE, 20% at month 42, 48 & 54 after TGE


Public Round: 4.1%

· Option A: TGE: (month 0) - 16%, month 6 - 21%, month 12 - 21%, month 18 - 21%, month 24 - 21%.
· Option B: TGE: (month 0) - 25%, month 6 - 25%, month 12 - 25%, month 18 - 25%.
· other rounds are not locked
Development Grants: 10.7%
· These funds will be distributed to individuals, developers, companies or startups willing to build and/or promote interesting tools, services or DeFi Apps on top of Findora.
· Locked first 12 months.
· 5% at month 12, 18 & 24 (total of 15%), 10% every 6 month thereafter at month 30, 36, 42, 48 & 54 (total of 50%), 15% on month 60, 20% on month 66.

Contributors(founders and contributors): 18.00%
· 5% at month 12, month 18, and month 24 after TGE
· 10% at month 30 after TGE, 15% at month 36 after TGE, 20% at month 42, 48 & 54 after TGE


Institutional Partnership: 13.00%
· These tokens will be used for institutional validation, staking, partnership development and enterprise programs.
· A lock-up period of 36 months from TGE.
· 10% 36 months after TGE, 10% 42 months after TGE, 15% 48 months after TGE, 15% 54 months after TGE, 25% 60 months after TGE, 25% 66 months after TGE.

DeFi Incubator: 8.00%
· These funds will be distributed in accordance with the decisions made by the community through the governance system.
· Locked first 12 months.
· 5% at month 12, 18 & 24( total of 15%), 10% every 6 month thereafter at month 30, 36, 42, 48 & 54 (total of 50%), 15% on month 60, 20% on month 66.

Foundation Reserve: 18.00%
· These tokens are retained by Findora to support the Findora network and ecosystem.
· 25% month 1 after TGE.
· 25% at month 6 after TGE and 25% every 6 months thereafter.